Shopping for green-fingered friends and family members can be tricky. Our list of top 10 Christmas gardening gifts will make picking this year's present a breeze. From grow-your-own gin garnishes and gardening gloves to quality tools and insect houses, we have something for everyone. For the wild about wildlife and practical about planting, look no further than our top 10 gifts for gardeners this Christmas!
1. Unwins Grow Your Own Kits
Perfect for someone who's at the start of their growing journey (or a welcome addition to any kitchen windowsill) is our Unwins grow your own kits. These make great gardening gifts contain everything you need to grow: compost, seeds and a stylish planter. There's something for everyone: chillies for spice-lovers, microgreens for health fanatics, plus our herb and salad kits containing a variety of leaves. Know a gin-lover? We even have an infusion kit to perfectly complement a gin and tonic that includes the freshest mint and fragrant lemon balm. Simply perfect for the festive season ahead!
2. Bird Tables and Food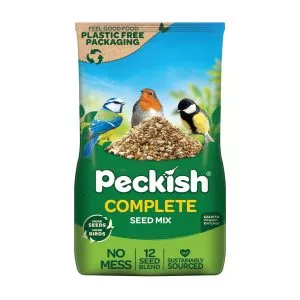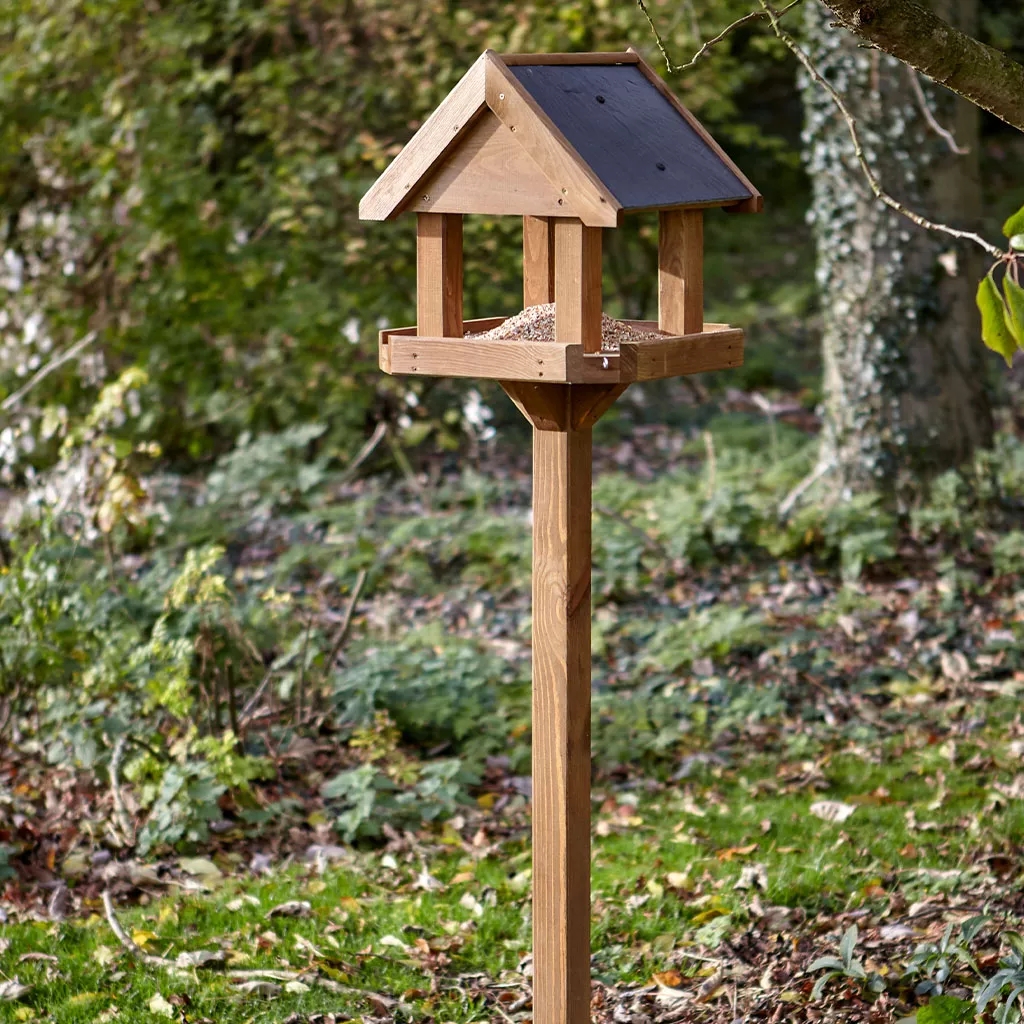 Bringing birds to a garden can provide hours of entertainment for a loved one, in each month of the year, not just at Christmas! Bird-watching has proven positive effects, including improving mindfulness and decreasing anxiety. Consider picking up our Peckish Complete Seed Mix and Peckish Complete Bird Table along with a bird-spotting book. Not only is it beneficial for the person, but this gift would also help support an entire ecosystem.
3. Kent & Stowe Eversharp All Purpose Secateurs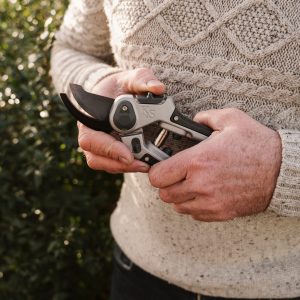 Perfect for a range of deadheading, cutting and pruning jobs around the garden, these Kent & Stowe Eversharp All Purpose Secateurs feature our sharpest, hardest blade. With Eversharp technology our Eversharp blades are 2 x harder and 6 x longer lasting than the average blade and boasts a superior chassis which will stand the test of time. Eversharp All Purpose Secateurs are the sharpest, longest lasting, frictionless and anti-rust blade on the market.
They're a great gift for a gardener that's never without a job to do. They also come with a 10-year guarantee.
4. Indoor Houseplant Goodies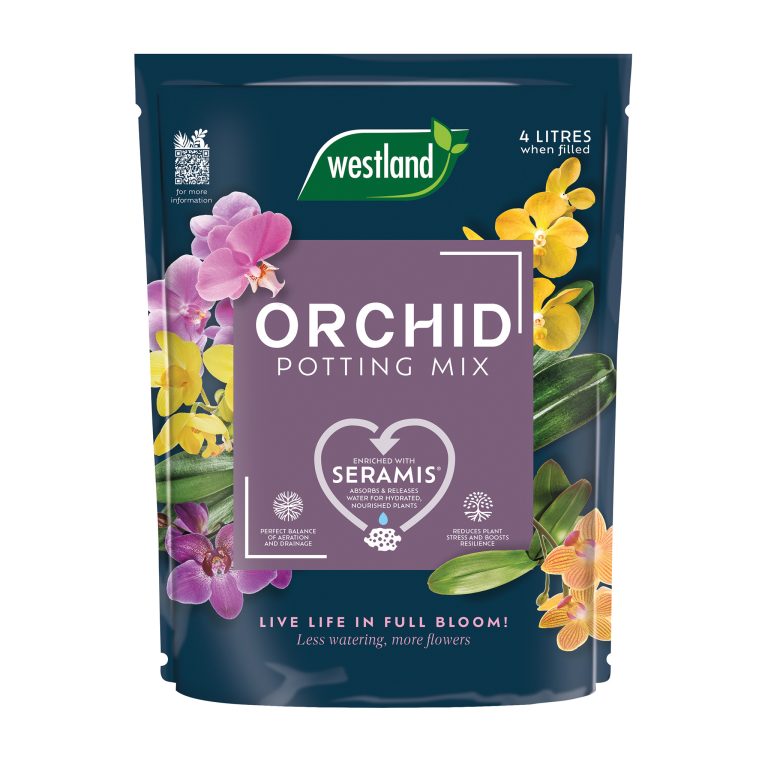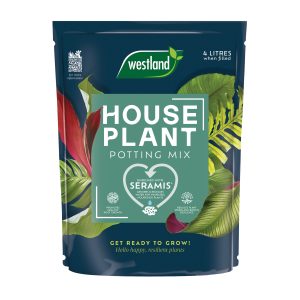 Houseplants are a fantastic gift option for someone that loves the idea of tending to something without the commitment of a whole garden. Package them up with our Westland Houseplant Range that contains everything needed to support a houseplant through the seasons. We even have some stunning Kent & Stowe Indoor watering cans in a selection of stylish colours which would make the perfect gardening gifts this christmas.
Have a forgetful friend or family member? We even have a Watering Indicator and a Droplet Feeder to ensure a houseplant will never go thirsty again!
5. Secret Garden Bird Bath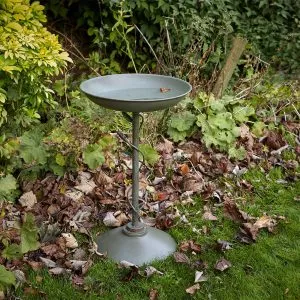 Our Peckish Secret Garden Bird Bath will add a touch of whimsy to any green space and support bird health. Bird baths are vital for drinking and bathing, throughout every season – not just summer, as some would assume. Without water, birds' feather health can deteriorate, causing problems with feeding and breeding. Give someone the gift of looking after their garden birds this year.
6. Kent & Stowe Hand Trowel and Fork
Our Kent & Stowe Hand Trowel & Fork Set  makes the perfect gardening gift for anyone. Packaged in a lovely gift box, these essential garden tools are both made from solid stainless steel for minimal soil adhesion and maximum rust resistance. They also come with a 15-year guarantee, making it a quality gift you'd be proud to give. The ash wood handles are sustainably sourced and FSC® certified, and have a perfectly contoured grip to promise years of comfortable use. The tools come with a handy hanging loop to put pride of place in any potting shed.
7. Gardman Bee and Bug House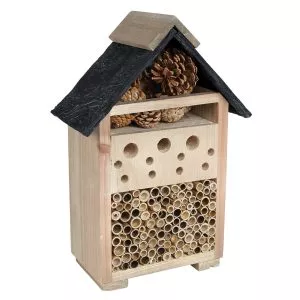 This Gardman Bee and Bug House looks delightful on an outside wall and gives insects a safe place to stay. Particularly useful during the winter months, the top chamber is filled with pine cones to provide shelter to bugs. Its lower chamber offers a haven to ladybirds, while the tubes at the bottom encourage solitary bees to nest within. It's a great gift with minimal maintenance, supporting many creepy crawlies from the wild world.
8. Kent & Stowe Gloves
A good pair of gardening gloves are a great choice for a loved one at Christmas. Winter can cause painful, cracked hands for those who are out in all weathers. Our Kent & Stowe Gloves are available in a range of styles and fabrics from Water Resistant luxurious leather to our premium comfort gloves in a pretty peony print. Or, you may want to choose a pair of gloves to suit the task at hand: our Gauntlet Gloves  for ladies or men give perfect protection for those that take on heavy duty tasks such a trimming back thorny bushes.
9. Grow It Compact Growhouse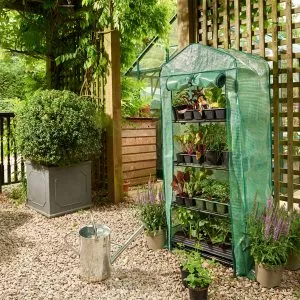 Has someone you know toyed with the idea of growing their own for some time? Help them take the leap with our Premium 4 Tier Compact Growhouse. It will create the perfect growing environment for their plants. Plus, the premium compact design makes it ideal for propagating shrubs and flowers from a patio or smaller space. The growhouse is ideal to use all year round with its weather resistant frame and cover as well as added stability pockets to ensure sturdiness.
10. Kent & Stowe Capability Trowel
What could be better than a gift that's hailed as 'the only trowel you'll ever need'? This Kent & Stowe Capability Trowel can perform a range of garden tasks in just one tool. There's a serrated edge for weeding and opening compost bags, an accurate planting depth scale and robust handle hammer for knocking in posts. Plus, this all comes with our 20-year guarantee, FSC® certified handle and stainless steel head. Trust us – you'll want one for yourself too!
We hope our list of top 10 Christmas gardening gifts has helped you make your decision this year.