What is organic gardening?
Organic gardening is used to describe a way of gardening using minimal amounts of manufactured chemical substances, such as pesticides, herbicides or fertilisers. It promotes a healthy, productive and sustainable environment to grow plants in and aims to protect wildlife. Often, organic gardeners aim to grow heirloom varieties of crops in order to preserve their history.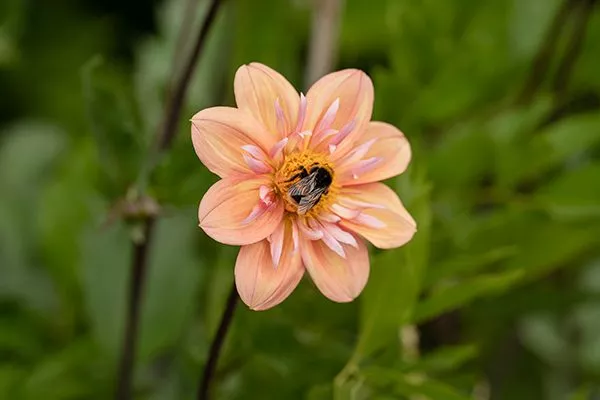 Why garden organically?
Organic gardening aims to create a healthy outdoor space, without the use of any chemicals. This can have many benefits for the environment, such as reducing chemical run off into the soil, removing the risk of spraying wildlife with harmful chemicals, and letting nature grow as intended.
Gardening organically can be a challenge. Weeds and pests can be difficult to tackle without the help of modern technology, but if you embrace this way of gardening, you will learn a lot about  growing alongside nature, rather than fighting against it.
How to garden organically?
No Dig Gardening
Leave soil undisturbed by following the no dig gardening method. This is a great way to improve the soil quality and reduce weeds. No dig gardening helps to preserve soil structure and reduces water evaporation.
For new beds, lay a sheet of cardboard down on the cleared area. Cover with a deep layer of mulch or compost (more than 15-20cm thick) and gently tread down. It will all rot down and create a bed of rich soil for your plants to grow in. But be patient, it can take up to a year for the weeds to die down and the compost and cardboard to rot down.
For existing beds, apply at least 15cm of mulch or compost on top of the existing soil. Firm it down and plant directly into it. Over time, the soil will become more soft and friable. You'll be able to easily pull out weeds and the thick layer of mulch will prevent any new weeds coming up.
Use a peat-free compost to further reduce your impact on the environment – we recommend New Horizon All Plant Compost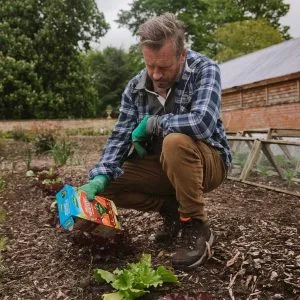 Use organic feeds, soil improvers and plant protection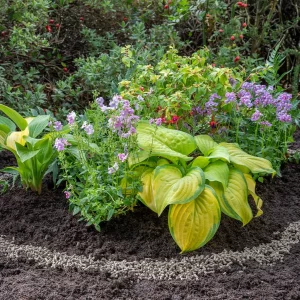 Sow Unwins Organic Seeds. We've got plenty for you to try…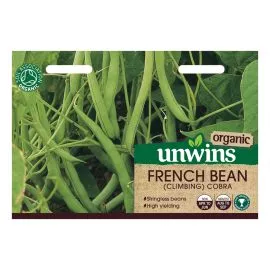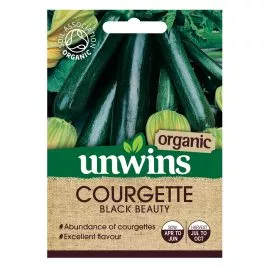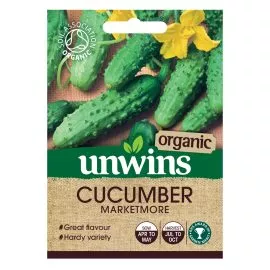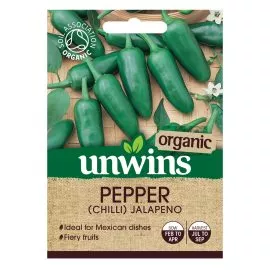 Kent & Stowe weeding tools
Removing weeds by hand is an effective way of keeping weeds under control and Kent & Stowe have a fantastic range of tools available for the job.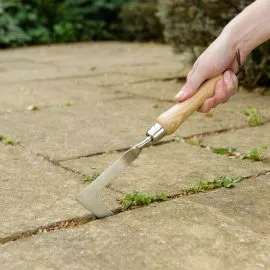 The traditionally styled, high quality Kent & Stowe Stainless Steel Hand Corkscrew Weeder, made from stainless steel and beautiful ash wood, is ideal to use for an easy and effective way to clear tap rooted weeds such as dandelions from your lawns and borders. Available in a long handled version as well.
For the perfect tool for easy working and eliminating the need for bending and reducing back strain, try the Kent & Stowe Long Handled 3 Edge Hoe. The pointed blade makes it easier to sever weeds from the roots and ideal for use in the beds and borders.
Take advantage of nature!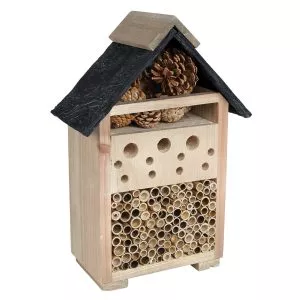 Organic gardens are a haven for ladybirds and lacewings, which feast on aphids – nature's very own pest control! Installing insect hotels, like our Gardman Bee & Bug House will encourage natural predators and pollinators to call your garden their home.
Attract birds into your garden. They will feast on many different common garden pests such as snails, aphids, slugs, earwigs and brassica-munching caterpillars. Add a Gardman Aura Small Bird Feeder and Gardman Aura Bird Bath to your garden for a beautiful, contemporary look, making sure to keep them topped up with Gardman Homegrown Harvest bird seed and fresh water.