NOW PEAT FREE
Westland Aquatic Planting & Potting Mix is now peat free and will support the healthy development of all aquatic plants. The mix contains loam, grit and slow release nutrients to provide long life support. The grit ensures good anchorage so you plants do not float astray, ensuring your best ever aquatic plants.
This specially blended planting and potting mix helps prevent leaching of nutrients into the water environment. Prevention of nutrient leaching also helps reduce greening of water, inhibit algae production and provides sustained nutrition to plants for long lasting support.
Use this peat free aquatic planting & potting mix to fill pond baskets and it is also ideal for the needs of aquatic plants like waterlilies, irises and lotus flowers.
 Sterilised soil and grit for healthy aquatic plants
Slow release of nutrients to prevent greening of water
Loam based for nutrient retention
To find out more about our Specialist range of feeds and compost click here
If plants appear pale or yellow ensure you feed with Boost All Purpose Plant Food. This feed is specially formulated for use with peat reduced, peat free and ericaceous composts.
Sizes available
Why use
How to use
Feel Good Gardening
Tips and advice
Westland Aquatic Peat Free Compost contains a mix of sterilised soil (loam) to help retain vital nutrients for the plant and a balance of low-level fertiliser to encourage aquatic plants to grow healthily.
Westland Aquatic Planting & Potting Mix offers the ideal balance between soil, grit, nutrients and loam making it the perfect environment for healthy aquatic plants.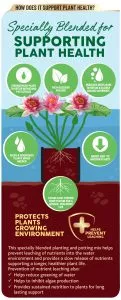 When to Use
Can be used throughout the year for indoor and outdoor aquatic plant arrangements.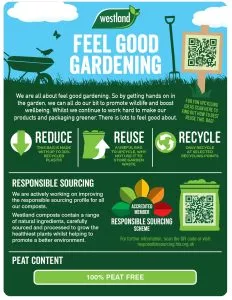 Frequently asked questions
Q. Some of the material has dispersed whilst placing the pot in the water – is this normal?
A. Yes, you can minimise the amount of compost that escapes by applying a layer of horticulture grit on top of the Aquatic Compost and also wetting the compost before filling the planter/basket or container.
For any questions or advice, please contact our technical advice line on 01480 443789 (Mon – Fri 10am – 4pm) or email customerservice@westland.com.