Use our Flopro Professional Tripod Sprinkler which is ideal for watering lawns, beds, borders as well as tall plants and shrubs.
It has adjustable legs for a desired height from 40cm to 95cm. The sprinkler has variable coverage with adjustable spray density dependant on water pressure. Therefore suited for desirable needs within your garden. Additionally it includes a brass male connector which fits all standard hose connectors.
Features
Heavy duty metal impact sprinkler head easily adjusts from 0-360 degrees
Goose neck hose attachment for easy hose connection
Sturdy metal construction with weighted legs for added stability
Distance adjustment and anti-backsplash arm
Diameter: 12-23m
Radius: 6-10.5m
Water covers a maximum circular surface area of (15m) – 176m²
100% compatible with all watering brands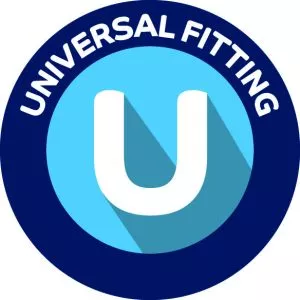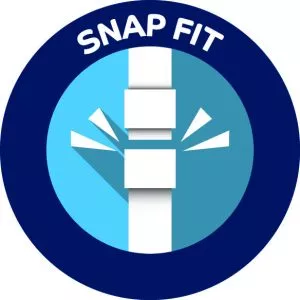 How to Use
Tips & Advice
Caring for your Watering Equipment
Set up the Tripod
Loosen the middle adjustment dial and spread the tripod legs out. Re-tighten the dial
Open the clasps on each leg and extend each out to the desire height. Close the clasps to secure
Set up the impact head
Turn the pin in or out to intersect the water flow and set the spray density
Tilt the deflector shield up or down to adjust the spray distance
Twist the collars to set pattern. The metal pin will rotate from the collar 1 to 2. Flip the pin up for a full circle pattern
To use
Attach your hose with hose connector to the gooseneck outlet on the sprinkler
Once you turn on your tap the flow of water will start
It's important to take proper care of your garden watering equipment so that it continues to function well every season. It's especially important to look over your watering equipment before putting away for winter.
Outdoor taps should be turned off at the mains if possible. If not we suggest protecting them with an insulated tap cover.
Detach any water timers you have, give them a clean and store them away in a frost free environment until next use
We also recommend that you take in all hosepipe accessories such as spray guns, watering lances, sprinklers and tap connectors. This will help avoid any damage from ice.
When you pack away your sprinkler for winter – its a great idea to empty any residual water and give it a good clean
Give your hose reel or cart a good wash and check for any wear and tear before placing inside for the winter. Ensure the hosepipe is completely empty of any water to ensure that there is no build up of frost inside