Deadfast Ant Killer Plus Spray kills ants on contact. With long-lasting protection, it is ideal for use indoors and outdoors. The formula stays active for three months, with the micro-capsules sticking to the ant's body which is then carried back to the nest for total control.
Ready to use spray
Micro capsules provide slow release action
Ants will carry poison to the nest
Kills on contact
Three months long-lasting effect
Also kills cockroaches
Find out more about our Deadfast range
Sizes available
Product Details
How to Use
Tips & Advice
What to Expect
Kills worker ants through ingestion and eliminates the nest within 2-3 weeks. Other pests will be killed on contact.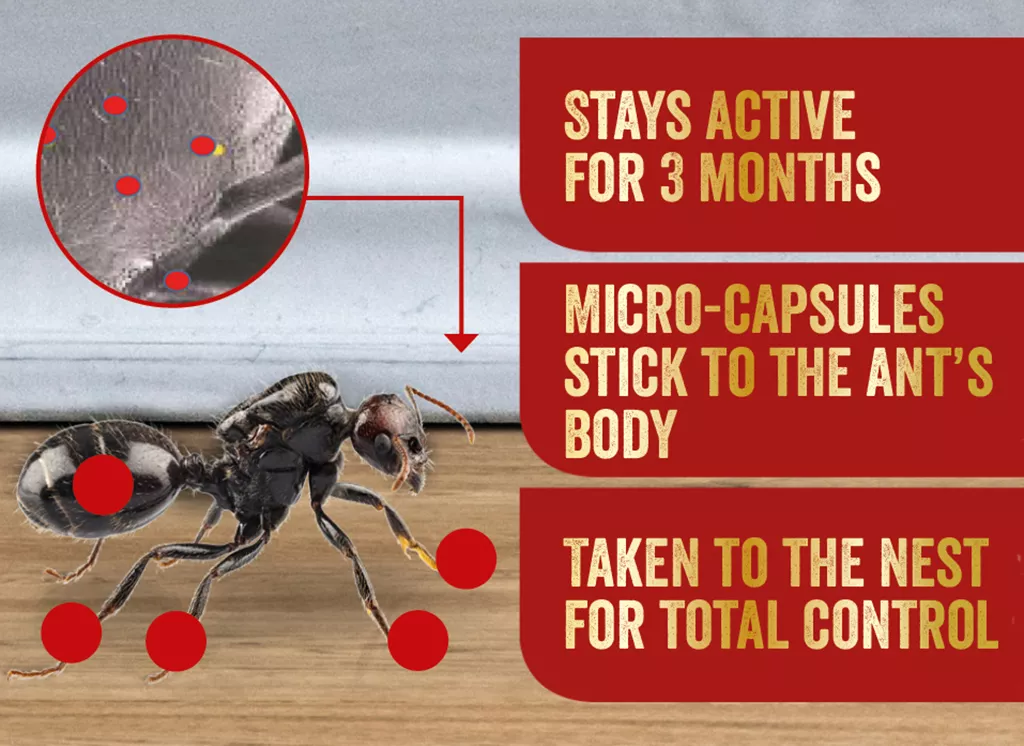 How to Use
To control ants
Treat paths travelled by ants and nest entrances (outdoors).
The nest will be eliminated in 2-3 weeks.
The Ant Killer Plus spray provides lasting protection for several weeks.
Other insects
Treat areas where insects have been seen.
Silverfish: use every 2 weeks if a new infestation is seen.
Woodlice: use every 26 weeks if a new infestation is seen.
Cockroaches: porous surfaces; every week, non-porous surfaces; every 24 weeks.
For long lasting effects – do not clean surface until pests are controlled.
Frequently Asked Questions
Q. Can pets and children go into the treated area?
A. No, do not use in places accessible by children and pets.
Q. Will this tackle bed bugs?
A. No, this product is not suitable for controlling bed bugs.
Q. Do I need to reapply it?
A. Yes if required, always read the label before application.
WARNING: Very toxic to aquatic life with long lasting effects.
For any questions or advice, please contact our technical advice line on 01480 443789 (Mon-Fri 10am-4pm) or email customerservice@westlandhorticulture.com